Installation Instructions
1. Choose the Mirror Cover with the logo facing you and with the opening on the right-handside.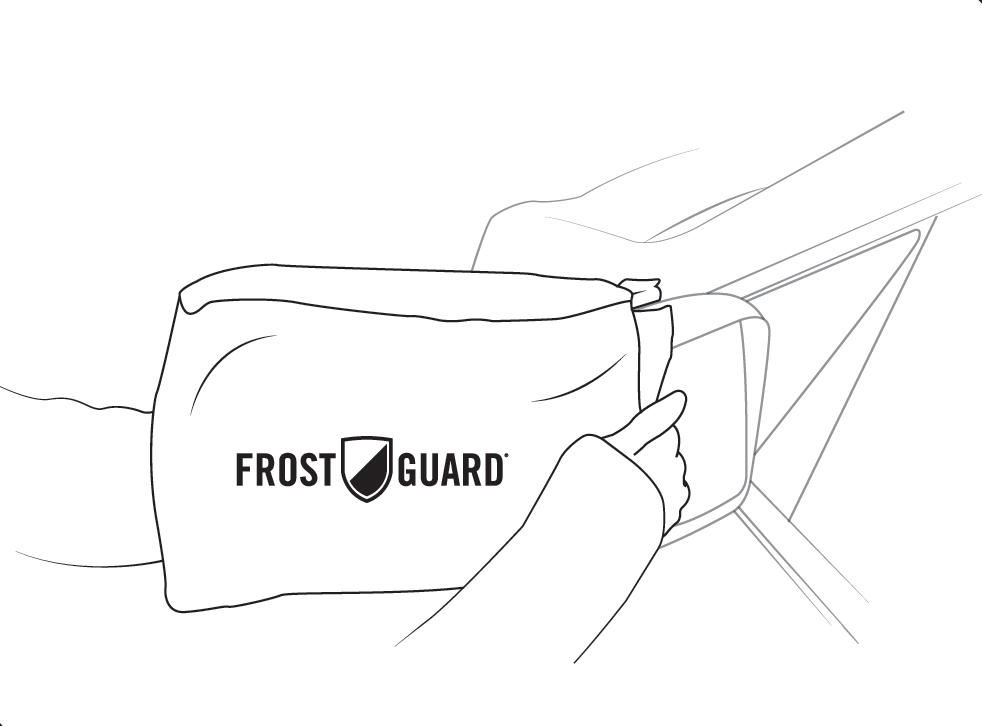 2. Slide the cover over the driver's side-view mirror and adjust the drawstring to secure the unit in place.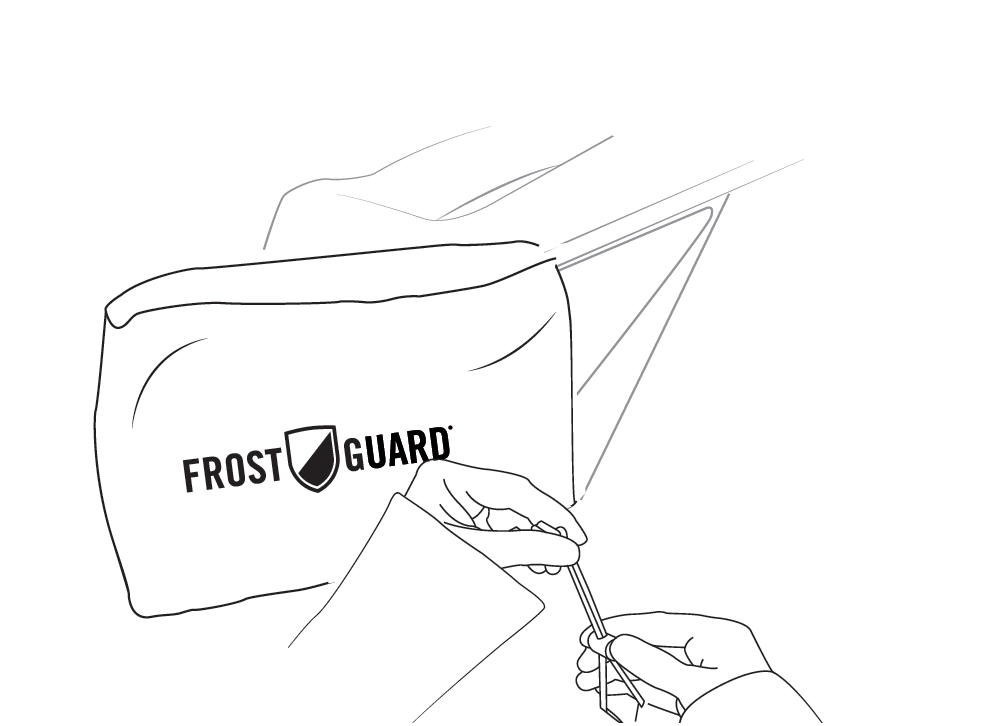 3. Select the second mirror cover and repeat on the passenger's side-view mirror.
Note: The FrostGuard logo will face the rear of your vehicle when the mirror covers have been installed correctly. 
Download Printable Instructions